Fell in love with those crocodile tears
Posted: August 29, 2009
Filed under:
Fashion
| Tags: accessories, animal, anthropologie, bejeweled, clutch, crocodile, Fashion, wallet
Leave a comment
I'm on a wallet hunt.
I gave my heart to Anthropologie years ago.
They continue to impress.
Check it, I think I'm in love! (haha, with a wallet…)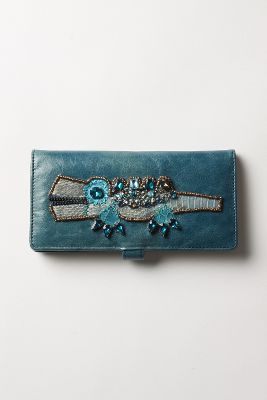 After-A-While (Crocodile) Wallet from Anthropologie (of course)
I wish wish wish there wasn't a Benjamin in front of that $38. Le sigh.
Though,
hmm, bejeweled animals…
I could do that.
---